An increasing number of radio "personalities" spreading myths about COVID and the vaccine, are, fortunately, dying from the pandemic they have been downplaying. One anti-masker, conservative talk radio host Marc Bernier, a fervent supporter of Donald J. Trump, who has  broadcast hate and division for decades from Florida's Volusia County, went off air and then was hospitalized for COVID-induced pneumonia  after he was diagnosed with coronavirus.1 News of Bernier's diagnosis comes as Florida this past week reported 22,783 coronavirus cases on Friday — a new daily record, according to the Florida Hospital Association.2 The state's positivity rate jumped to 18.9%, with Volusia, Flagler and St. Johns counties all above 23%, confirming the deliberate genocide of Floridian by anti-masker Gov. Rick DeSantis who is now credited with 2,725,450 deaths of Floridians.3 Volusia  County, where Marc Bernier held court against masks and vaccines, had 43,212 total deaths with 23.6% weekly positivity rate. Due to the arrogance and ignorance of DeSantis and the Republicanazis in the Florida legislature, Florida reported 12,864 people hospitalized with COVID-19 by the Florida Hospital Association.
Newly appointed president and CEO of the Florida Hospital Association, Mary C. Mayhew, noted in a press release:4 "COVID-19 hospitalizations in Florida have doubled in the last two weeks, with younger, healthier individuals getting COVID-19 and being hospitalized." "Of the more than 10.5 million fully vaccinated Floridians, approximately 0.019% are currently in our hospitals being treated for COVID-19. The COVID-19 vaccination is clearly a lifesaver." "COVID-19 hospitalizations in Florida have doubled in the last two weeks, with younger, healthier individuals getting COVID-19 and being hospitalized," said Mary C. Mayhew in a press release. "Of the more than 10.5 million fully vaccinated Floridians, approximately 0.019% are currently in our hospitals being treated for COVID-19. The COVID-19 vaccination is clearly a lifesaver." Florida remains number 1 in COVID cases and the Republicanazis are not worried.5
Ron DeSantis, who threatened to pull COVID vaccine from Florida counties that criticize distribution,6 grew noticeably upset when YouTube pulled  his video, saying that DeSantis' panel spread COVID-19 misinformation,7 and his Republicanazis in the state legislature ignore facts and report wrong death statistics of the virus but Florida remains the epicenter for COVID in the nation and growing worse.8 DeSantis put Florida on the map. With him as governor Florida had the highest number of COVID hospitalizations among children.9 MSNBC host Ari Melber explained that Florida Gov. Ron DeSantis (R) is now the "poster-child of COVID failures."10 The only other state that could topple Florida as the leading COVID center in the nation, is Texas–governed by an equally unfit and stupid man: Greg Abbott who places profit over people. Fortunately, sane people, and school districts are suing him successfully and blocking the governor's mask ban.11 Less than a week before schools are set to reopen in Florida's Broward County, local union officials say three educators have died of complications from the coronavirus. The deaths were all recorded within a 24-hour span, according to union officials representing employees of the local school district. 48-year-old Pinewood Elementary teacher and union steward Janice Wright, 49-year-old Dillard Elementary teacher Katina Jones and 49-year-old teaching assistant Yolonda Hudson-Williams, also of Dillard Elementary, were the educators who lost their lives to COVID-19 this past week. None of them were vaccinated. Between Aug. 6 and Aug. 12 state officials recorded 151,415 new cases of the virus, 14,675 of which were in Broward County.12 In neighboring Palm Beach County, more than 1,000 students were quarantined this week following an outbreak of the virus upon the opening of schools there.13
Abbott had support among the lunatic fringe in Texas. A former client of mine spews "freedumb" talking points when addressing the COVID surge. NW had written repeatedly in the last few days claiming that "nobody is making people wear masks" suggesting mask wearing is a choice and really doesn't protect anyone. But Abbott is not the only Republicanazi push idiocy while their people suffer and die from it. These Republicanazis keep on pushing Trump's lie about COVID,14 even after their hospitals run out of ICU beds, ventilators, and staff to save their victims: the governors of  Texas,15
The Austin area is in the midst of a dire Covid-19 crisis, after setting local records16 this week for the most patients in intensive care and on ventilators. Only seven ICU beds remain in a region of almost 2.4 million. Statewide,17 hospitals are so depleted that the Texas governor, Greg Abbott, is turning to medical personnel from out of state.18 Now, Abbott is threatening19 to sue "any school district, public university, or local government official" that violates his policies – despite experts saying that masking will prevent unnecessary deaths, and vaccinations can end the pandemic.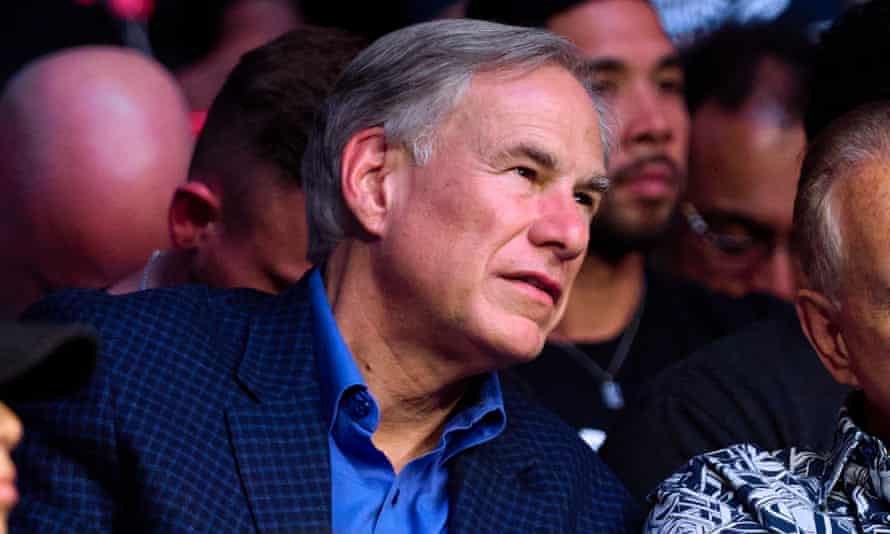 Austin's uptick in infections is colliding with the start of the school year, while children under the age of 12 remain ineligible for the vaccine. Teachers are staring down a semester with far more students, the more contagious Delta variant, but no talk of accommodations for remote work. They are already dreading logistical nightmares spurred by quarantines and sick days.
Ignorant of science and ignorant of all other subjects, Iowa's Republicanazi Governor Kim Reynolds exposes herself as an all around Iowa idiot. Worried about profits for businesses that support her draconian rule, Reynols lifted all COVID-19 restrictions on Iowa businesses, February 5, 2021.42 to ensure that businesses make a profit and will contribute to her war chest for another four-year disasterous term to destroy Iowa. Defying "COVID-Kim"43 Iowa counties and cities rejected her pro-death lifting of restrictions. Following the latest guidance from the Johnson County Public Health Department, the City of Iowa City will now require all visitors to City facilities to wear a mask while inside the building.
The new guidance comes as a protective measure against the spread of the COVID-19 Delta variant throughout Iowa. The City facility masking requirement will take effect Friday, Aug. 6, 2021. Last month, the Centers for Disease Control and Prevention (CDC) issued new guidance to help slow the spread of the Delta variant.44 The CDC recommended that those in areas of substantial or high transmission wear masks while indoors in public, whether they are vaccinated or unvaccinated.45
Iowa COVID-Delta cases are surging with a higher seven-day moving average of new cases (at 696 as of Wednesday, August 11, 2021; July 11, 2021 the average was 66 cases) than it experienced in 2020 (470 cases): the jump comes even as vaccines are widely available but Trump supporters, anti-vaxxers, and anti-maskers refused to take them citing Reynolds and Trump even though both have been vaccinated. At this rate, Iowa could become overwhelmed by a surge of infections like Missouri or Arkansas, said Polk County epidemiologist Meghan Schaeffer.46 With the coming Iowa State Fair, schools reopening and forbidden to require masks47 because of COVID-Kim's ukase, it will jump higher than 500 new cases per day as the Delta Variant grows.48 In underpopulated Iowa there are 387,273 confirmed cases and 6,210 deaths from COVID-19 putting Iowa on par with Missouri and Alabama.
Republicanazi Governor of Mississippi Tate Reeves blasted "There will be no lockdowns, and there will be no statewide mandates. calling the fatalities a lie. But Mississippi's top medical professionals worked to sound the alarm on Wednesday about an imminent failure of the state's hospital system due to the surging COVID-19 pandemic, Gov. Tate Reeves downplayed the severity of the situation and urged Mississippians to "remain calm."49 The contrast in approaches on Wednesday is illustrative of the gulf between the crisis at hand and the government's lack of response to it. And at the worst moment so far of the pandemic, all Mississippians — COVID-stricken or otherwise — may soon not have adequate hospital care at their disposal.
The University of Mississippi Medical Center is so overwhelmed with COVID-19 patients during the state's worst wave of cases that it is constructing a field hospital in a parking garage to increase capacity. The state's largest medical center, completely out of staffed intensive care unit beds, is just one of the many medical facilities across the state on the verge of collapse as the delta variant causes a level of need the state's healthcare workers cannot meet. The field hospital was called "a Band-Aid", by Dr, LouAnn Woodward, UMMC's vice chancellor, able to host only a maximum of 50 COVID-19 patients with a staff between 30-35.
Lee McCall, CEO of Neshoba County General Hospital, tweeted a desperate plea for help to Gov. Reeves on Tuesday, saying the hospital's staff "are all at our breaking point."50 Reeves acknowledged the problem hospitals had, but refused to get involved, refused to mandate masks or any action that would save the lives of Mississippians.
More obscene than Tate Reeves or Kim Reynolds is Ron DeSantis of Florida, screaming "We can either have a free society or we can have a biomedical security state and I can tell you, Florida, we're a free state,"51 when reminded that Florida is the epicenter of a summer spike in coronavirus cases. New cases and admissions have surpassed last summer's Sun Belt surge.52 Florida is epicenter stage of a dangerous phase of the pandemic where a new strain spreads more rapidly in a fully reopened society, attacking young and middle-aged adults and filling up hospital beds faster than ever.53 On Friday, August 6, 2021, the state reported 22,783 new cases of the virus and 199 deaths.51
DeSantis rejected the fact that ICU nurses are resigning from hospitals in Florida and throughout the south as more than 36,615,000 cases were reported with more than 620,000 people in the states dying of COVID since the first autopsies find COVID in February 2020.55
The majority of Florida protesters are Republicans who believe the Trump lie that COVID and its Delta Variant are myths that Democrats and vaccine makers push to increase their agenda on the nation. They are adults who buy the lie that election of 2020 was stolen, and that Trump would be "installed" in the White House on August 13, 2021–following the arguments of the MyPillow CEO, reformed crack addict,56 who also had a gambling addiction, he divorced twice. His first wife was age 18 when she married Mike and stayed with him for twenty years until she divorced him, most likely because of Mike's crack addiction.57 He married Dallas Yocum in June 2013 and filed for divorce in mid-July 2013 after she left him.58 Lindell stated that they had a prenuptial agreement.  Mike Lindell who regularly melts down whenever he is shown to be chasing fairytales.59
In Texas, Greg Abbott has declared that no one can require proof of vaccination, As a direct result of this decision, the Texas Tribune60  In Florida, Ron DeSantis has not just failed to institute mask mandates in the most COVID-riddled schools in the nation, but has spent the last weeks threatening any school61 that attempts to protect its students. As a direct result of that, hundreds of school boards have bowed down and sent kids off to classrooms they know are unsafe. That includes Pinellas County where, as the St. Pete Catalyst reports, the board sent kids back into classrooms without masks in spite of 204 cases of COVID-19 in just the first two days of school. That board directly cited DeSantis' order as the reason they couldn't take the simplest, cheapest, most effective step in protecting the children under their care.62 Researchers calculate that the polices of Donald Trump were responsible for at least 400,000 deaths in the United States.63
About 99.2% of all COVID patients now are those who are not vaccinated and thought COVID was a joke. Most of those who have died were 35 or younger, and the rate of deaths rising 76% nationwide,64 are among babies and children with parents still screaming they do not want their children "muzzled" with masks. A study found DeSantis and Abbott are responsible for at least 4,700 unnecessary deaths in their states.65 Teenagers and pre-teenagers were hired to carry "Masks Optional" and "No vaccine" signs for adults who demanded that DeSantis stop businesses, schools, state agencies, law enforcement and Texas National Guard, and other enterprises from requiring masks or vaccine cards.66 New COVID cases in the  USA soar 700% week-over-week since July 1, CDC reports. Cases in Alabama are nearly 600% higher over the past two weeks (August 1 – 14, 2021).67
A Dallas, Texas judge, Clay Jenkins, told The Dallas Morning News that if an anti-masker or a child of an anti-masker gets sick there were no ICU beds for them and "your child will wait for another child to die" before the anti-masker or their child could be brought into the hospital.68 The Delta Variant is spreading to children and the infected are finding fewer hospital beds in children's hospitals ICU ward.69 It was as if Clay Jenkins was speaking for all other cities where hospital beds, especially in ICU wards, are at a premium and quickly being filled while hemorrhaging nurses, doctors, and other healthcare workers.
The all-Republicanazi Texas Supreme Court has got Gov. Greg Abbott's back in his fight to stop schools and public buildings from enforcing mask-wearing. On Sunday, August 15, 2021, the court temporarily blocked mask mandates in two of the state's biggest counties—Dallas and Bexar—that had defied Abbott's order ignoring the deaths due to Abbott's genocide program.70  The Texas Supreme Court's "justices" is one of the most politicized corrupt groups in Texas, ever eager to take money under the table.